Therapy Services
Our Inpatient and Outreach recommendations for neurotherapy are bespoke per patient.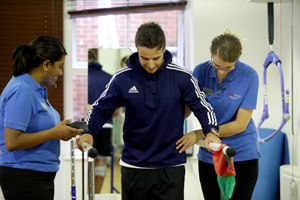 All of our patients are assessed by our team either in advance or during their first week, who will put forward the most effective therapy plan for their condition, taking into consideration each patient's abilities, fitness and fatigue levels as well as the patient's and their family's goals.
Family meetings, case conferences and regular goal reviews are an integral part of the therapy package. Note that patients admitted as an inpatient for one week do not require a goal planning meeting.
Accredited by