Neuro and Musculoskeletal Physiotherapy
Ascot Rehabilitation is a rehabilitation unit that offers up to date rehabilitation procedures and supports patients with neurological dysfunction throughout their journey of rehabilitation both as inpatients and outpatients.
The rehabilitation offered by the physiotherapy departments in combination with the multidisciplinary team offers evidence-based practice. Facilities including to high tech equipped gyms and a hydrotherapy pool in order to enable our patients to return to their previous life at home.
More specifically the physiotherapy department and the spasticity clinic offers:
Hands on therapy techniques
Hydrotherapy
Splinting / Casting
Functional Electrical Stimulation
Spasticity Management The spasticity service at Ascot Neurorehabilitation offers an analytical and comprehensive multidisciplinary service to our inpatients and outpatients with spasticity related difficulties for all kinds of neurological dysfunction. Therapeutic approaches include multidisciplinary assessments, highly specialist neurophysiotherapy sessions, botulinum toxin, splinting, active and passive movement, hydrotherapy and gait reeducation with follow up appointments according to client needs.
Botulinum Toxin Injections
Gait Re-education
Return to work practical's
Group working (Exercise Group – Outdoor Mobility Group)
Acupuncture
Positioning Management
Posture and Seating Assessment and Equipment Review
Patient aftercare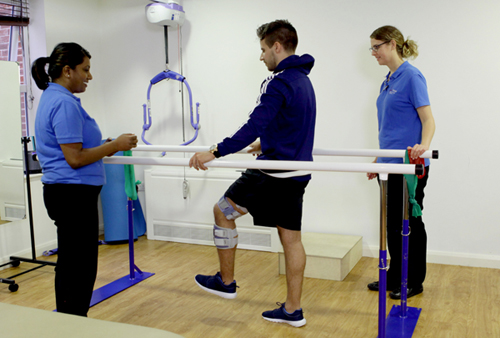 Accredited by