Paediatric Rehabilitation
Ascot Rehab provides comprehensive outpatient multidisciplinary rehabilitation care for children aged from birth through to 21 years. Our goal is to maximize the abilities of each child while minimizing the effects of their impairments. This is accomplished through effective rehabilitation of the highest quality provided in a family-centred environment.
Depending upon the nature of the impairment and the needs of the child, treatment takes place in diverse settings and uses the various skills of rehabilitation professionals to promote the highest possible level of function. The paediatric rehabilitation team is committed to helping each individual reach full functional independence in self-care, mobility, communication, cognition, and socialization.
Evaluation of therapy programs and equipment needs are also managed through the outpatient clinic with the input of physical and occupational therapists. Using a team approach, care is coordinated with a wide range of available medical, therapeutic, and support services.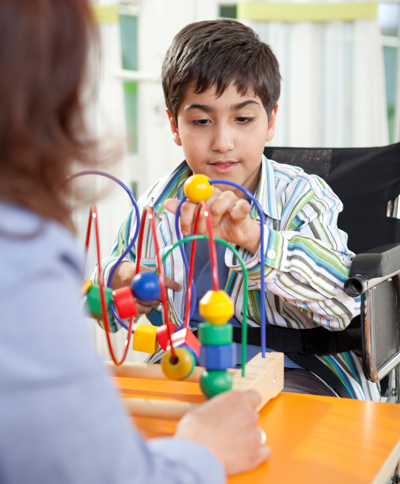 Accredited by