Outreach Therapy
Outreach Therapy is when the therapist comes to your home, care residence or other place of choice.
This allows patients a more flexible option to combine therapy with their social, work or care schedule at times convenient for them. We offer neurorehabilitation sessions and recommend a minimum of ten sessions, which may be taken over any period of time that is clinically appropriate for the patient. This is determined following an initial assessment with our neurotherapists.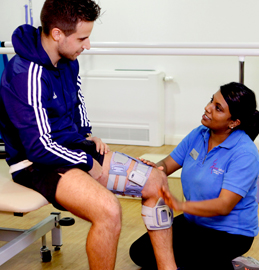 Therapy rates start from £150 per session depending on the type of neurotherapy and top-up sessions are available. The first session(s) will include one or more assessments to determine the right type of therapy and frequency.
We will require a referral letter from your consultant and confirmation that you are well enough to receive this type of therapy at home. Please note that on some occasions, there may be additional travel costs added to the session rate above.
Accredited by